Regular price
$159.99
Sale price
$109.99
Unit price
per
Sale
Sold out
✓ Spa-level relaxing facial massage in the comfort of your own home
✓ Tightens Muscle Tone
✓ Contours Jawline
✓ Lifts Cheeks
✓ Boosts Microcirculation
Ready To

Fall In Love?

 
See What Customers Are ALREADY saying...
"Being a full-time mom, managing work and household chores I can only have a few minutes for myself. I've used it daily for the last 4 weeks and have noticed a difference in my skin's health, less congestion, and much smoother. An increase in skin tone evenness, a decrease in puffiness, and the appearance of fine lines."
- Ashley D.  ⭐⭐⭐⭐⭐
Bring The

 

Spa Home!
Its Facial Sculpting & Contouring Made Easy
Are you still looking for the best anti-aging treatment? Have you heard about our premium High-Performance EMS mask? 
Effectively reduces fine lines, and enhances skin contours and firmness. Enhances skin elasticity and cellular function to make your skin more beautiful and younger.

Our advanced technology with vibration and soothing massage will completely relax the skin of your face and open your pores. It also helps with migraine headaches, face pain, and relieves stress.
For facial lifting and toning effects you can see!
Without Botox, fillers, or layers of heavy makeup.
What Problems Does

 

Our Mask Solve?
- Visual correction of age-related changes: skin firmness improves, a toned, beautiful face oval is formed, and wrinkles are reduced.

- Correction of drooping corners of the mouth by stimulating the muscles around.

- Reduction of subcutaneous adipose tissue in unnecessary places.

- Reduction of the nasolabial sulcus.

- Improved drainage and elimination of toxins. Activation of the internal reserves of the skin for constant renewal. As a result, you will get healthy, clear skin without permanent swelling.
- Helps with migraine headaches, face pain, insomnia, and stress

The

No-Sweat

 Workout For Your Face

Done For You, With EMS & Vibration Technologies
The mask operates in 3 modes, each of which is based on a combination of EMS and vibration massage techniques.
- LIFTING MASSAGE MODE to build a natural V-shaped face;

- SOOTHING MASSAGE MODE to smooth facial skin, and smooth fine lines;

- IMPORTING MASSAGE MODE to promote skin absorption of facial masks and skincare products.
Real

 

Results



Rated 4.9/5 by 5,000+ Happy Customers
91% of users experienced improved facial contour
83% of users reported their skin felt smoother
87% of users reported their face looked more toned
*BASED ON CONSUMER EVALUATION AT 8 WEEKS, WHEN USED AS DIRECTED. 
Why Everybody Wants It?
✓

HandsFree. You can pursue a rejuvenating environment by doing household chores. 



✓

Save Time & Money on Expensive Spa Treatments. Forget about the constant visits to the beautician for expensive procedures. Now you can get powerful and effective anti-aging care from the comfort of your home.



✓

Effective & Immediate. Our mask is a home-use lifting mask that is as effective as expensive salon treatments. EMS-lifting has a cumulative effect, so the result will please you for a long time.



✓

Easy To Use. No complicated, intimidating instructions. The 15-minute smart reminder function of our beauty mask can control the treatment time, which is convenient and fast, suitable for home, beauty salon, hair salon, etc.
It's

Easy

 To Use
1. Thoroughly cleanse your skin before using.
2. Put your daily sheet mask on for best results (optional).
3. Put our mask on.
4. Close your eyes and enjoy the moment!
All it takes is

15 minutes per day



Easy to include in your daily skincare routine!
Our Guarantee

We love our products and we're confident you will too!

In case things don't go as planned, our return and refund policy is designed to make things as easy as possible for you.

Click here to learn more about how we can help.
What's In The Box?

1 x Mask
1 x Controller
1 x USB Cable
2 x Buckle Fastener
1 x User Manual
FAQ's

1. Is this mask for me?

Do NOT Use this mask if you:

- Are pregnant.

- Have a pacemaker or any metal plates or pins in the head or face

- Have had skin cancer in the last 12 months (must have had all clear for 12 months).

- Have cancer or diabetes.

- Have experienced loss of skin sensation.

- Have any active skin conditions, broken skin, active acne, inflamed or irritated skin

- Have facial threads

- Have high blood pressure


If you have:

Vitiligo - please use a low setting.

Threads - use on a low setting after 4 weeks.

Botox - wait 2 weeks.

Fillers - wait 4 weeks.

---

2. What is the recommended duration and frequency of use?

We recommend using the device approx. 10 minutes per treatment.
※ The device will automatically turn off approx. 10 minutes after the mode is selected.
※ The above durations/frequencies are only a guideline. Use the device appropriately based on your skin conditions.
※ If you perceive a skin abnormality, immediately stop using.

---

3. How much lotion or serum should be used for one treatment?

As a unique feature of this product, more you apply water, lotion or serum, more you will feel EMS. If there is insufficient moisture, you may feel tingling sensation.

---

4. Can I use the device continuously?

We recommend using the device once a day,for approx. 10 minutes. When using the device continuously,please leave an interval of 5 hours or more between treatments.

---

5. My skin gets outbreaks of a rash, inflammation and itchiness.

This is due to the stimulation of EMS. If your symptoms persist for more than a day, consult a doctor.

---

6. I feel physical discomfort and fatigue.

This is due to the stimulation of EMS. Stop using the device until your facial discomfort is gone.
Shipping

All orders will be processed within 1-2 business days.

United States & Canada- Orders will be shipped from our warehouse in El Monte, California and will take 5-10 business days to reach you via USPS/LaserShip/UPS SurePost®.

Australia, New Zealand- Orders will be shipped from our warehouse in WA, East Perth. It will take 5-10 business days to reach your stated address.
View full details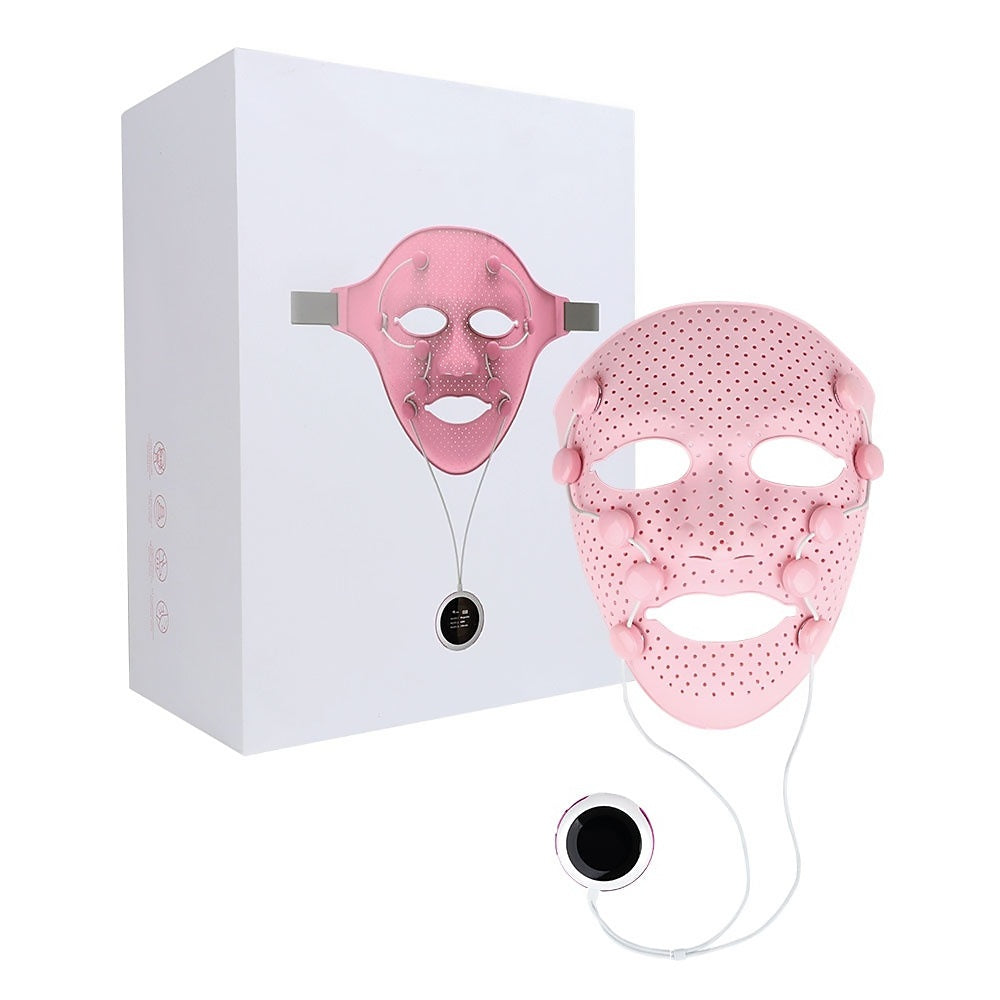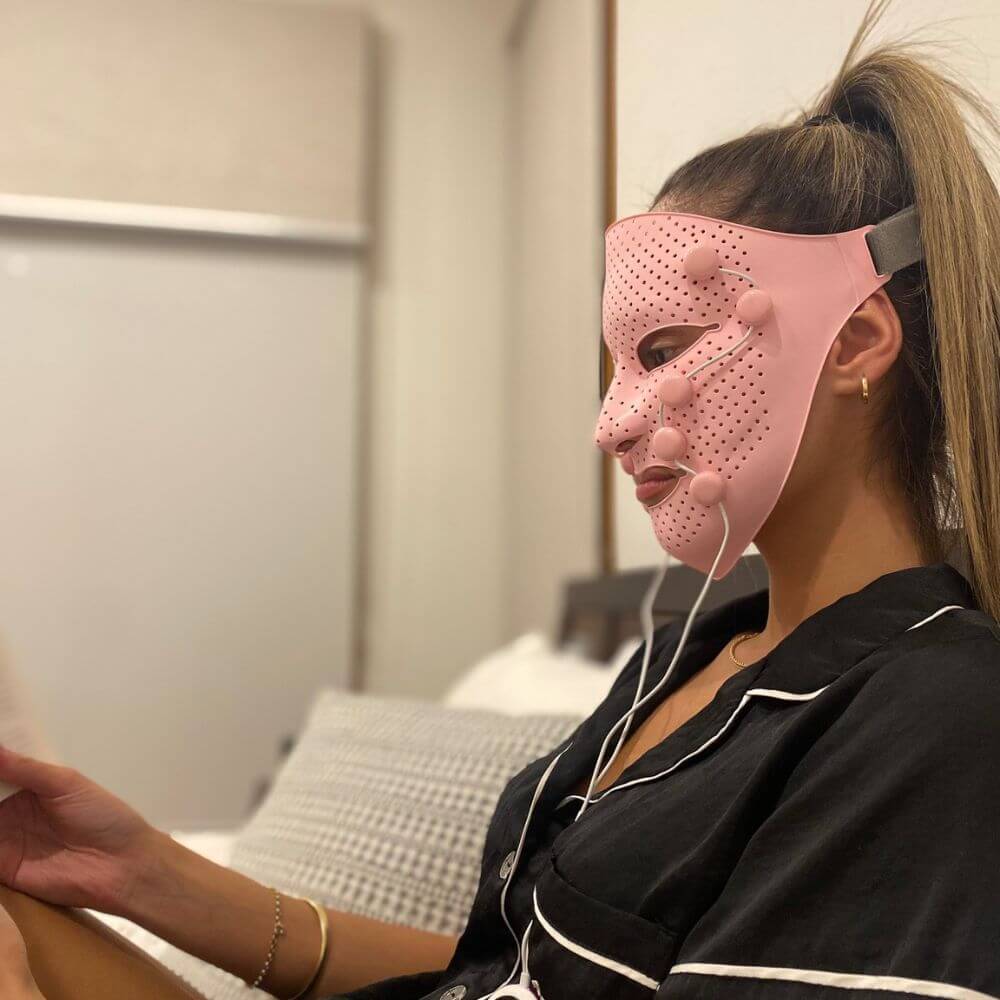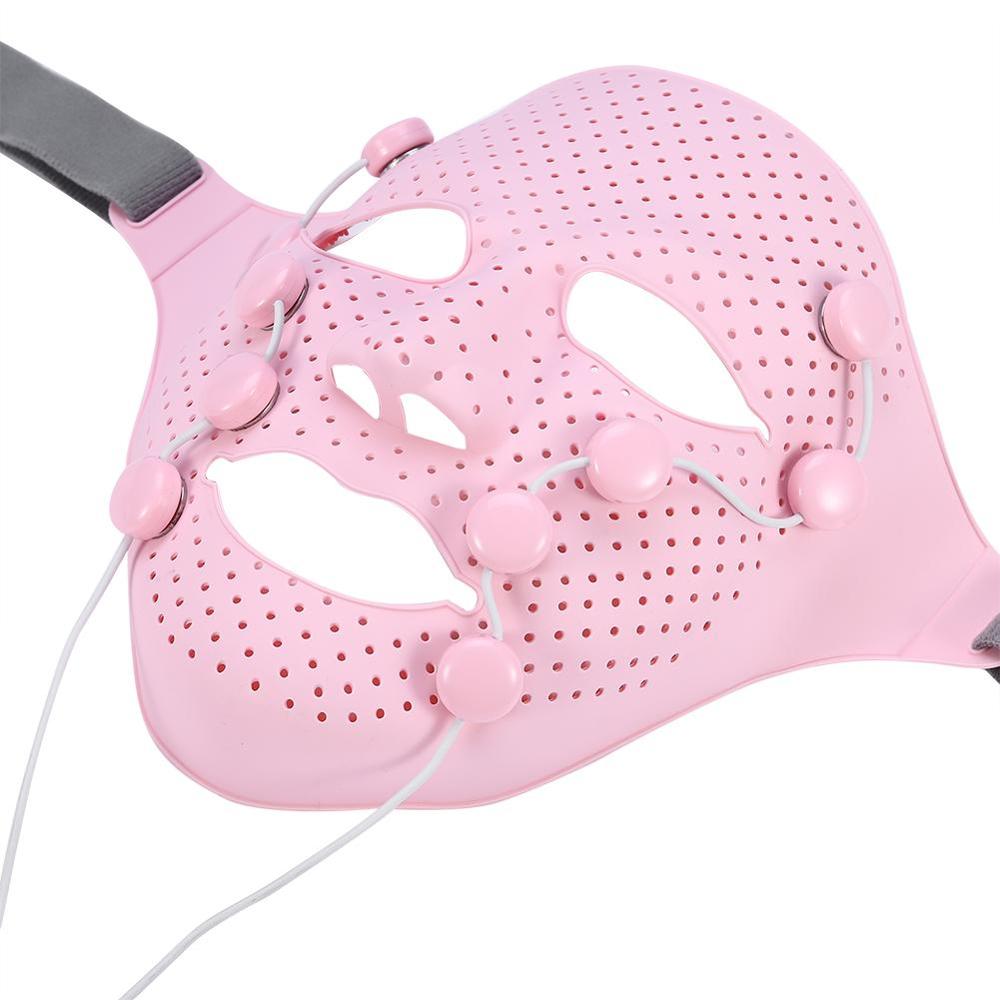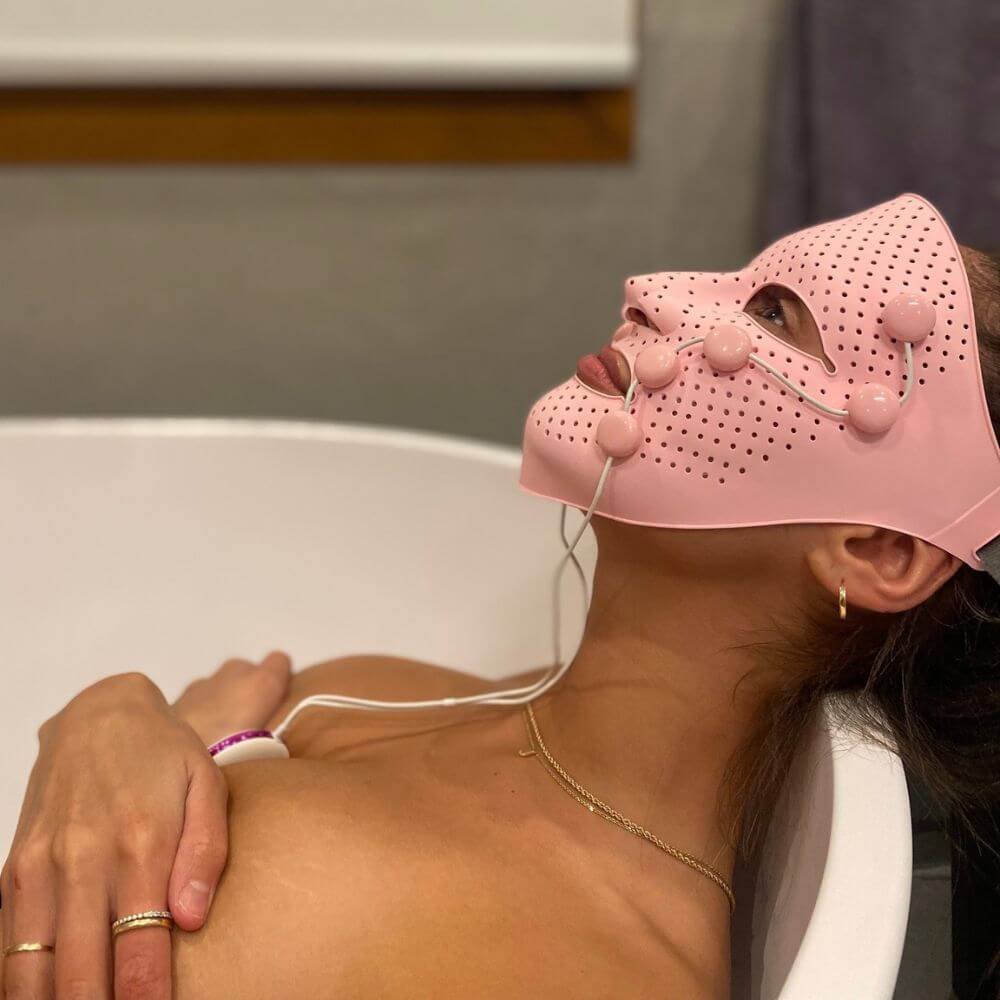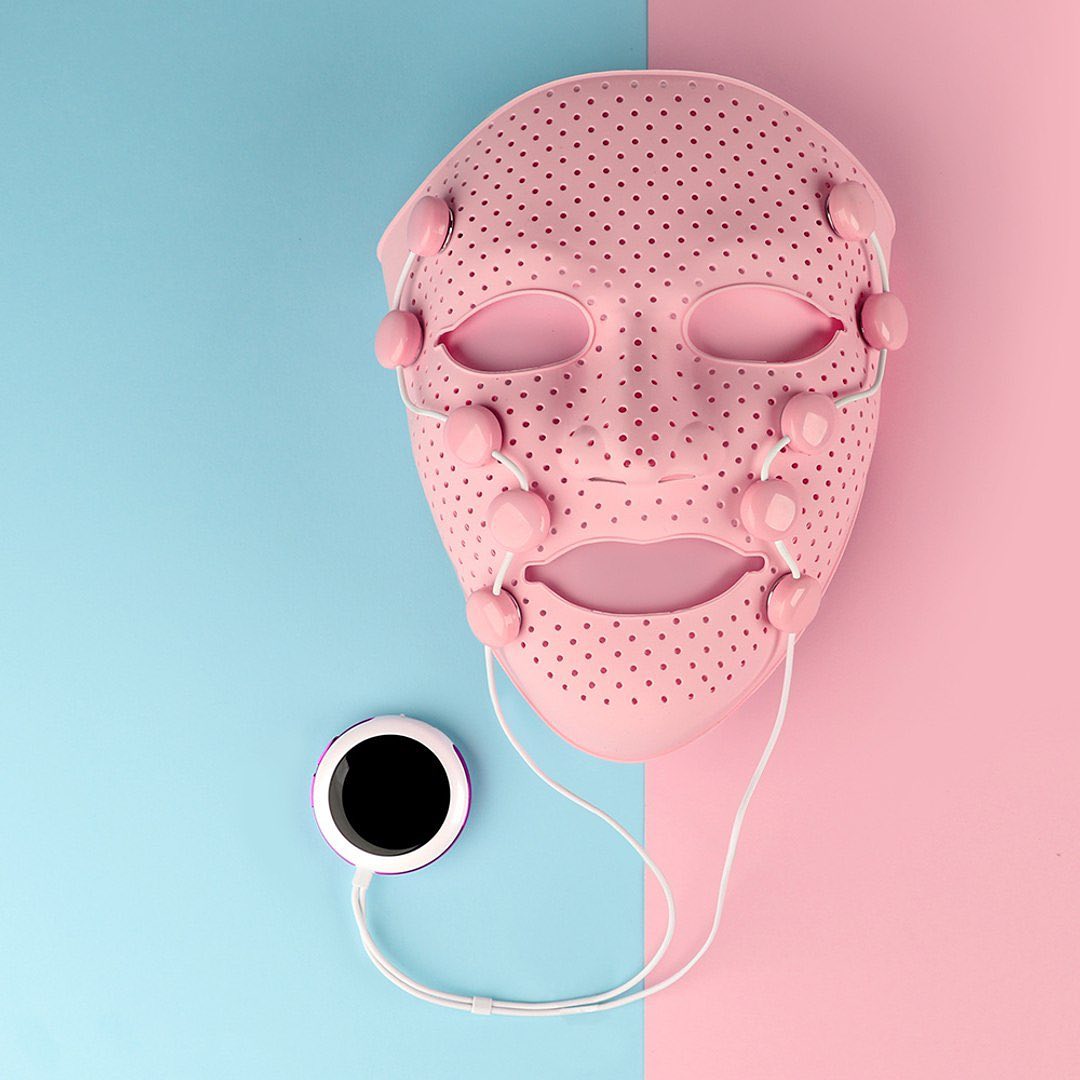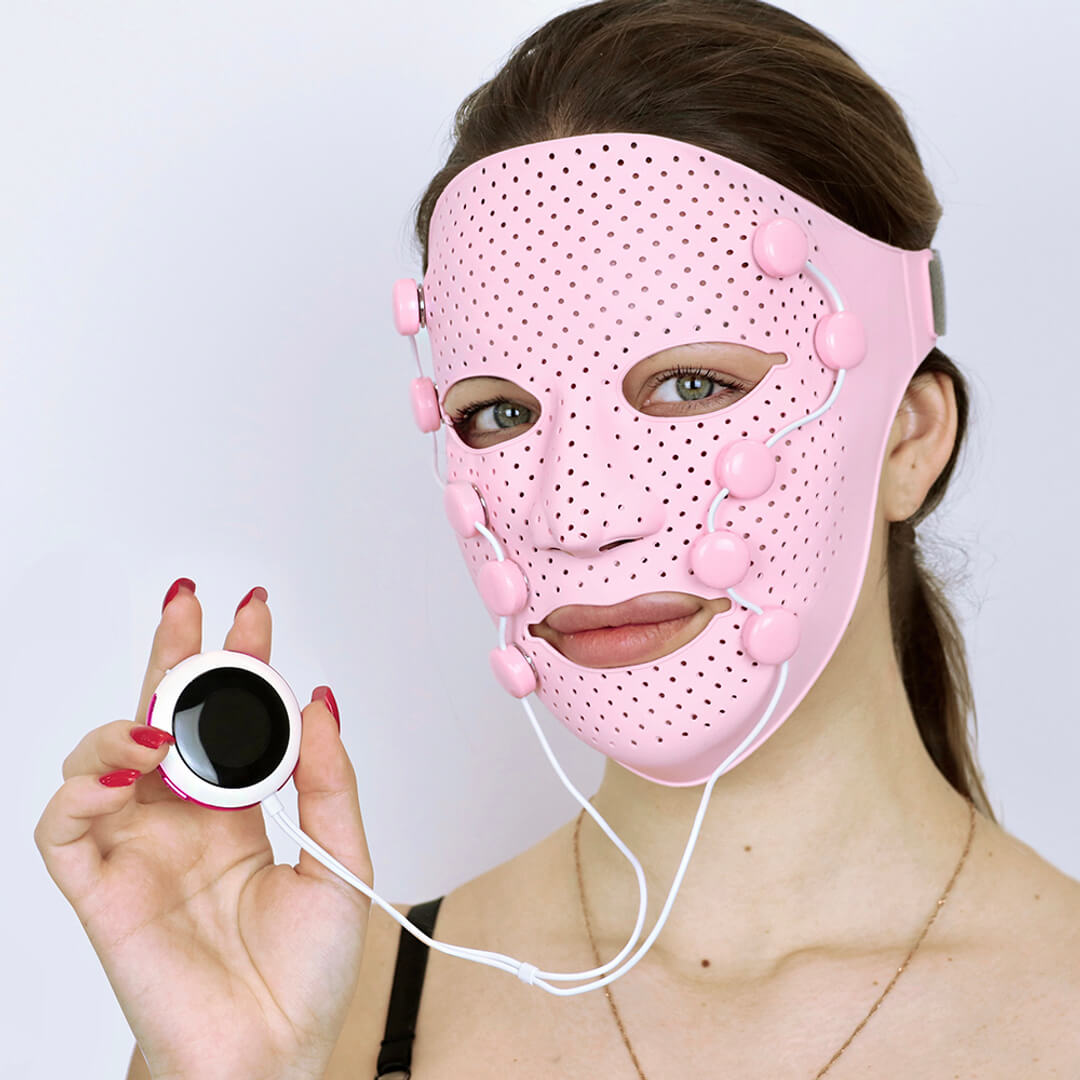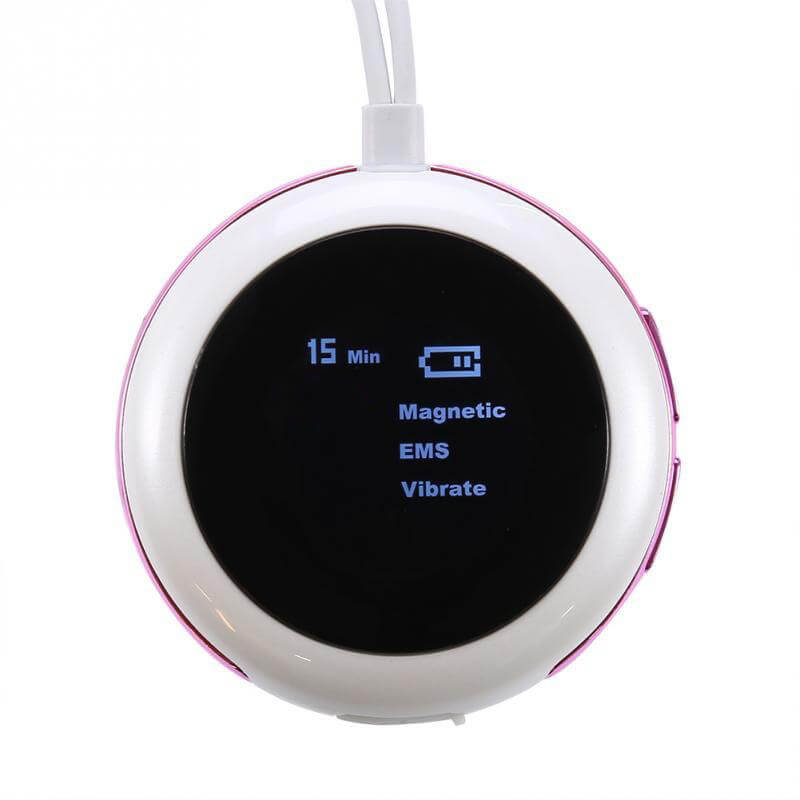 Relaxing, beneficial
This is nice! It helps relax my tense face and jaws. It's helped to relieve pain I've had from clenching my jaws. It eases (but doesn't cure) tinnitus in my case, but tinnitus can be caused by many things, so don't rely on my review. It's good for relaxation and reducing anxiety. It does leave little indentions in the skin, but this is temporary (5 minutes max), but it's only from the massaging pulses, so don't let that be a consideration when buying.
Totally worth the money
I love this! I use it as a beauty mask and to get rid of my headaches. Totally worth the money!
FANTASTIC
This is GREAT! I have tried multiple other things. This is easy to use while you watch TV or work around the house! Works well! HAPPY. with my purchase.
Feels great!
This massage mask helps to relieve my sinus problems due to allergies. It is so relaxing that I often fall asleep during the 15-minute massage session.