Regular price
$0.00
Sale price
$64.99
Unit price
per
Sale
Sold out
 Reduce fine lines & wrinkles in

just 10-15 minutes a day?

 
Everyone knows that skin changes over time. It naturally loses its elasticity, causing wrinkles and fine lines.
Now You Can Experience LED Light Therapy Used By Professional Dermatologists Right In The Comfort Of Your Home! 
Why Do I

Need This?
Mila Beauty is a new 5-in-1 skincare device, that uses radio-frequency waves, EMS,  Mesoporation, and electroporation together with light photon energy to provide you with SPA quality skin treatment.
EMS -  restores skin flexibility and elasticity.
Mesotherapy –  using a special pulse occurred by the double-clicked current, directly leads the nutrition into the dermal layer of the skin.

Electroporation – provides a means to transport collagen and hyaluronic acid deeper into the skin.
Radio-frequency waves - high-frequency electrical resistance heating, effective at improving sagging skin, aging wrinkles, promote lymphatic and blood circulation, and other care.
LED light therapy - provides you with 5 different light colors to treat a myriad of skin problems. Each color treating the skin in different aspects.
Red:

 

Anti-Aging, Promotes Collagen, Tightens loose skin, Increases elasticity, Revitalizes Cells, Improves Blood Circulation
Blue:

 

Sterilizes Acne-Producing Bacteria, Shrinks Sebaceous Glands, Reduces Inflammation & Scarring, Promotes Oxygen
Green:

 

Reduces Hyper-pigmentation, Balances Oily Skin, Relieves Mental Stress, Promotes Lymphatic Drainage
Purple:

 

Combination Of Red & Blue Light; Anti-Aging, Sterilizes Acne-Producing Bacteria, Reduces Inflammation & Scarring, Reduces Fine Lines & Wrinkles
Yellow:

 

Stimulates Red Blood Cells, Reduces Pigmentation, Balances Skin Texture, Reduces Fine Lines & Wrinkles, Reduces Redness
SAVES TIME & MONEY: in-office treatments costs $250 - $350 per session. With Mila Beauty, however, you can experience the same benefits at the comfort of your home. It is a one-time investment into a lifetime of healthy, clear skin!

SIMPLE & CONVENIENT: Simply choose the LED light color(s) that best suit your needs and use it for the recommended 10 minutes a day.
PERFECT FOR SENSITIVE SKIN: Each of the different colors LED lights can have their energy output adjusted to accommodate your skin's sensitivity level and each session is completely safe, gentle, and will not cause damage to your skin whatsoever.
Visible Results

 In Average 30 Days 
Results from 20,000 customers aged between 25 and 70 in the cooperative beauty central show that 68.3% of them saw visible skin improvements in average 30 days. 22.8% saw visible results within 60 days.

More Than

 Just Your Face
At the age of 20, our bodies produce 1% less collagen each year. As collagen and elastin fibers become thicker and looser, skin becomes brittle and inelastic; signs of the skin's attempt to stretch back and forth which turn into wrinkles. This happens across all skin areas. 
Mila Beauty can be used to reverse this natural progression on almost all of your body. Common areas to reduce the signs of aging include the face, forehead, hands, arms & stomach. 
See What 

Others Are Saying
⭐⭐⭐⭐⭐ 
"Mila Beauty device has really helped to improve my skin and overall appearance. I used to spend hours with a range of beauty products that were time-consuming and costly. Now I have a simple routine that gives me fantastic results. I'm so impressed with Mila Beauty that I've recommended it to all my friends!" - Mary
The device should not be used under the following conditions:
Our Guarantee

We love our products and we're confident you will too!

In case things don't go as planned, our return and refund policy is designed to make things as easy as possible for you.

Click here to learn more about how we can help.
What's In The Box?

1 x Skin Tightening Wand
1 x Charging station
1 x USB cord
1 x User Manual
How To Use?

1. Clean skin and apply the serum on the skin and get the device ready for use.

2. Massage the area of skin with it for up to 10 minutes each part per day.

3. Treatment shall not be over 20 minutes on the same skin area.

4. The system will automatically stop after 10 minutes.

5. Clean skin area and device after use.
Shipping

All orders will be processed within 1-2 business days.

United States & Canada- Orders will be shipped from our warehouse in El Monte, California and will take 5-10 business days to reach you via USPS/LaserShip/UPS SurePost®.

Australia, New Zealand- Orders will be shipped from our warehouse in WA, East Perth. It will take 5-10 business days to reach your stated address.
View full details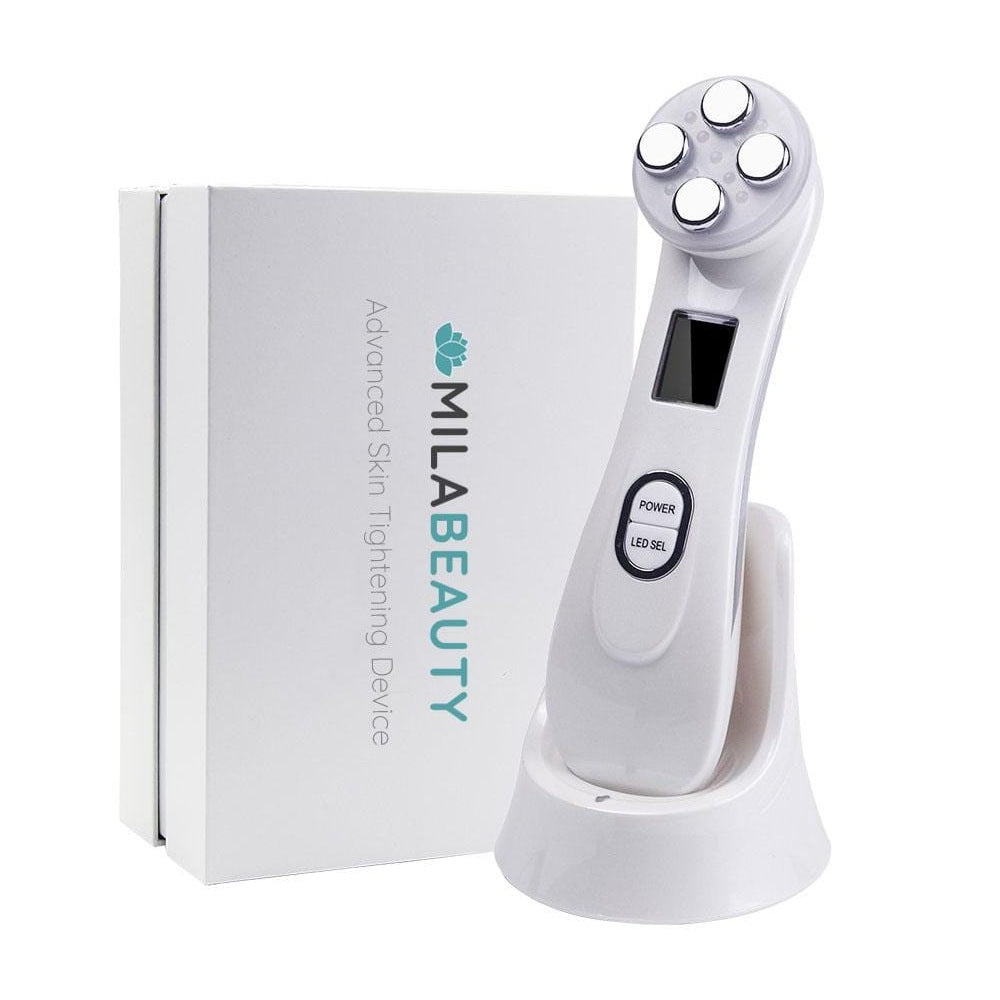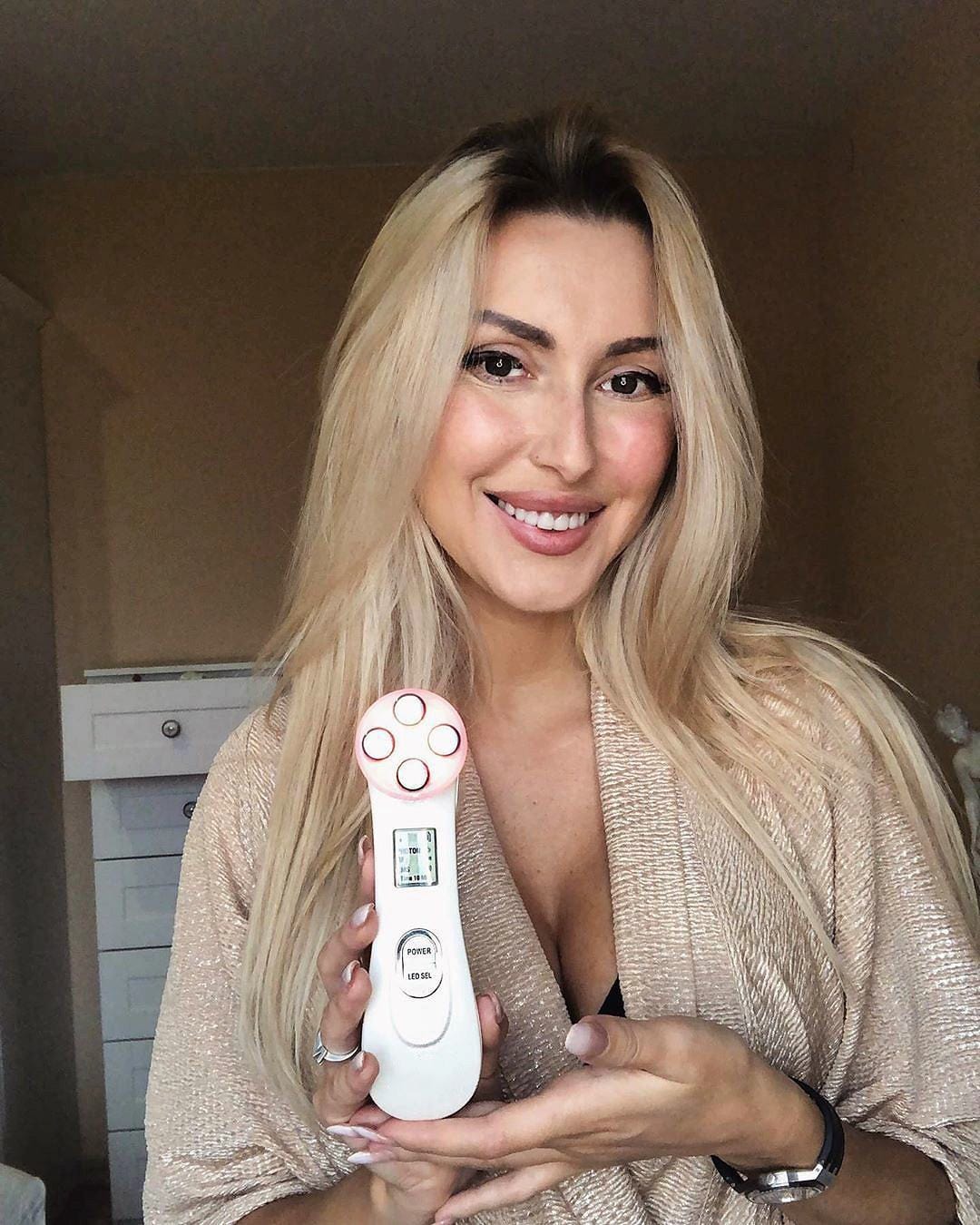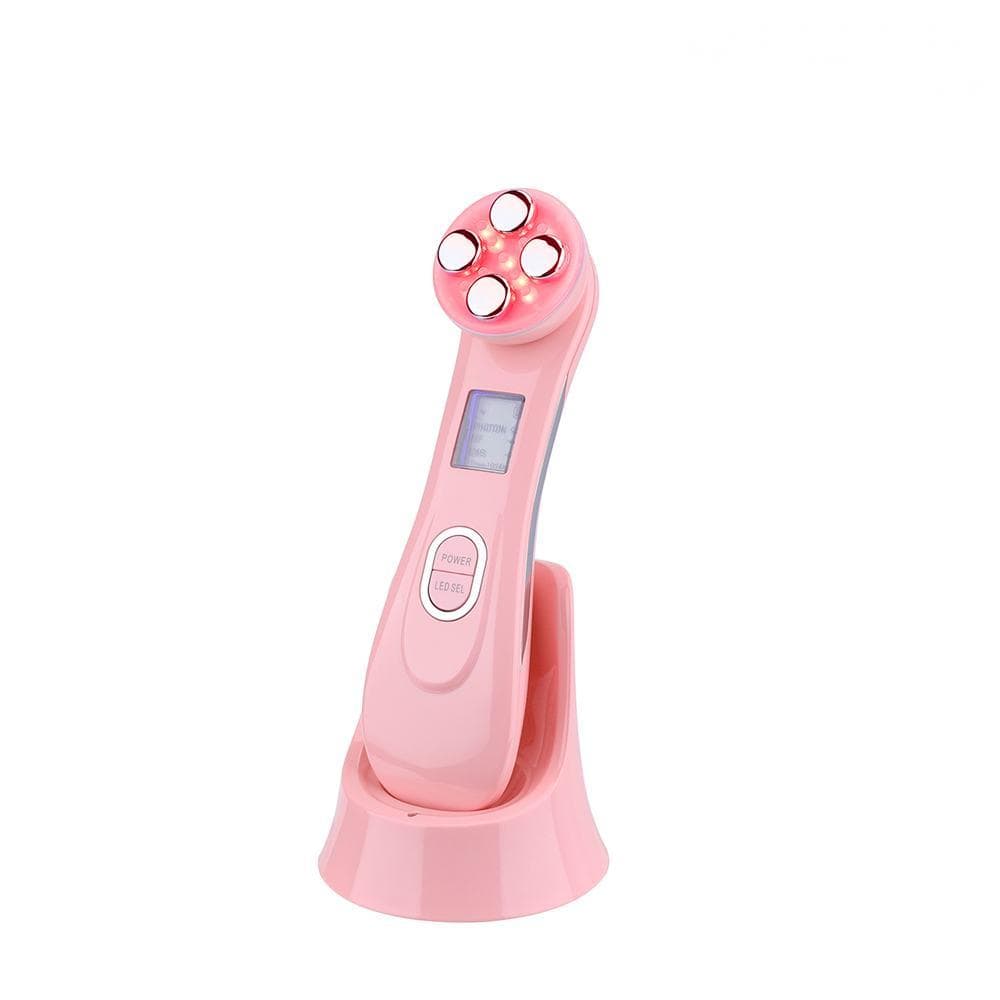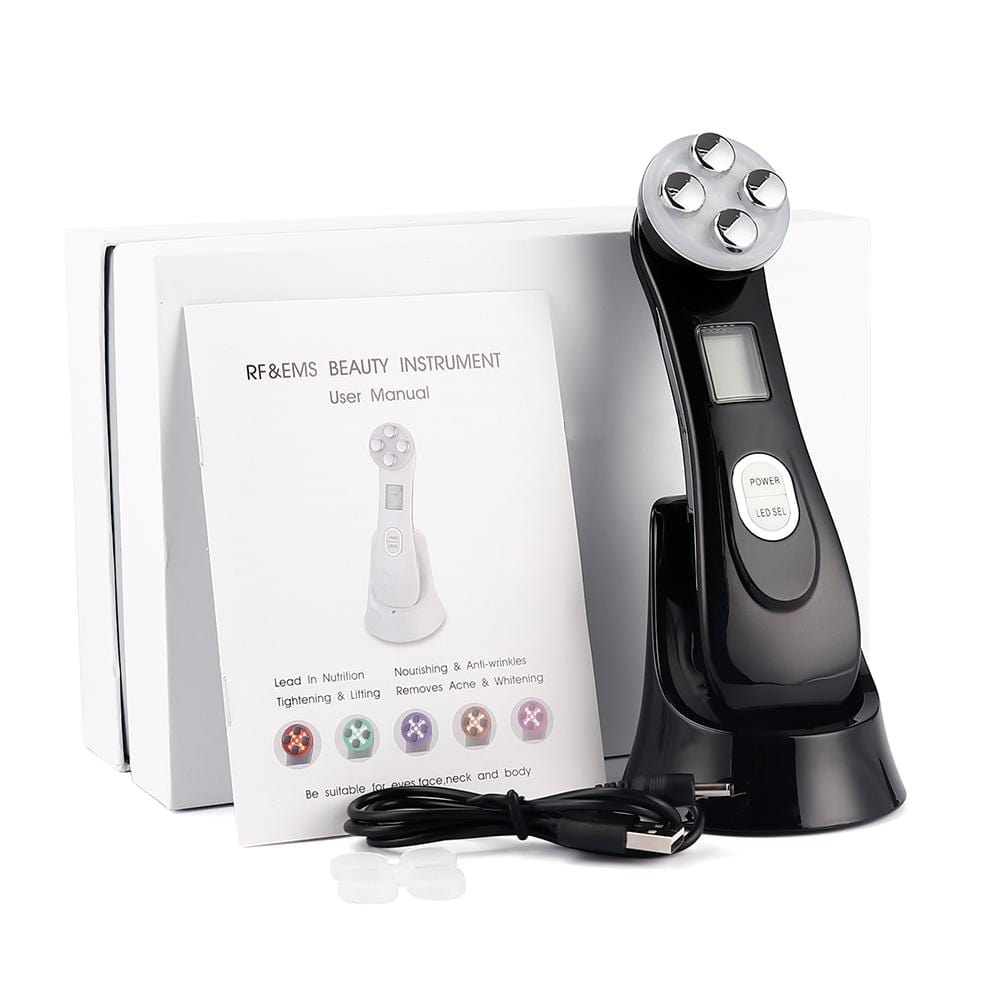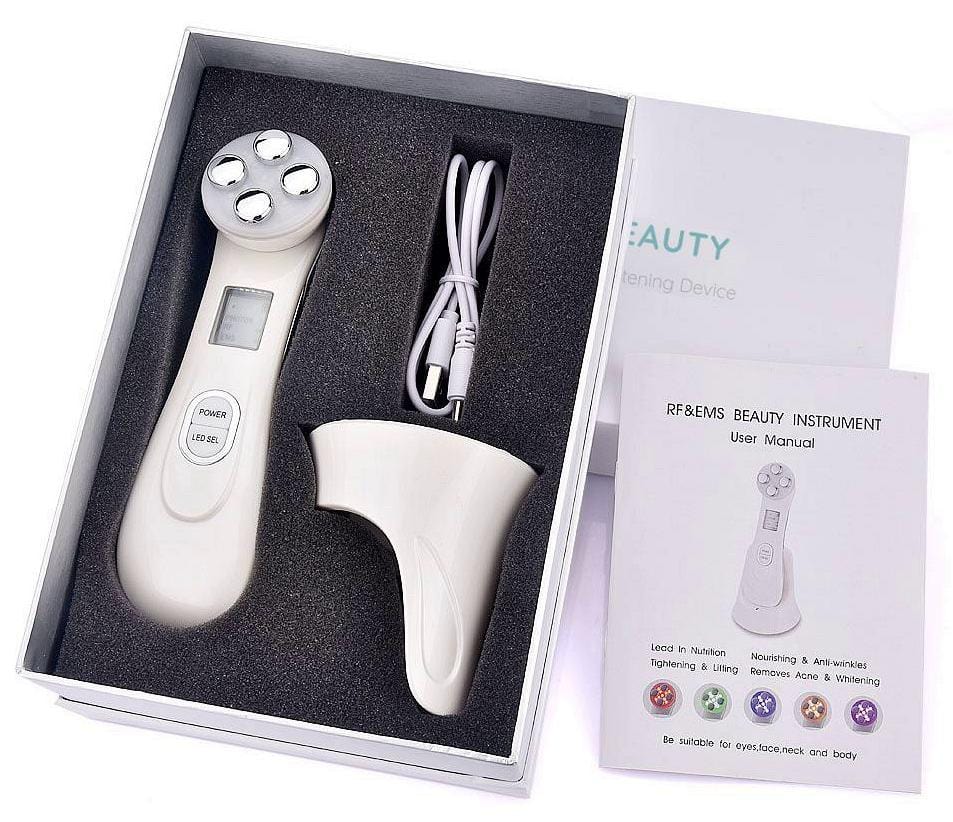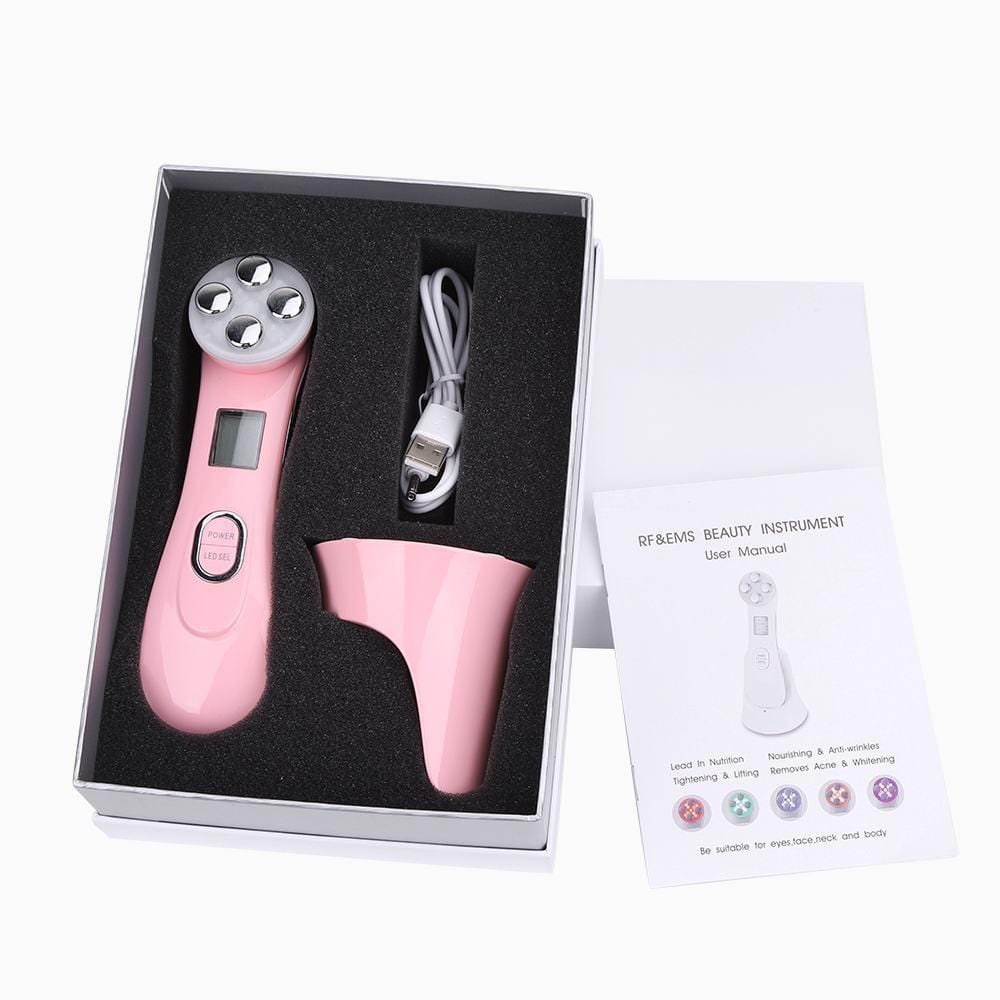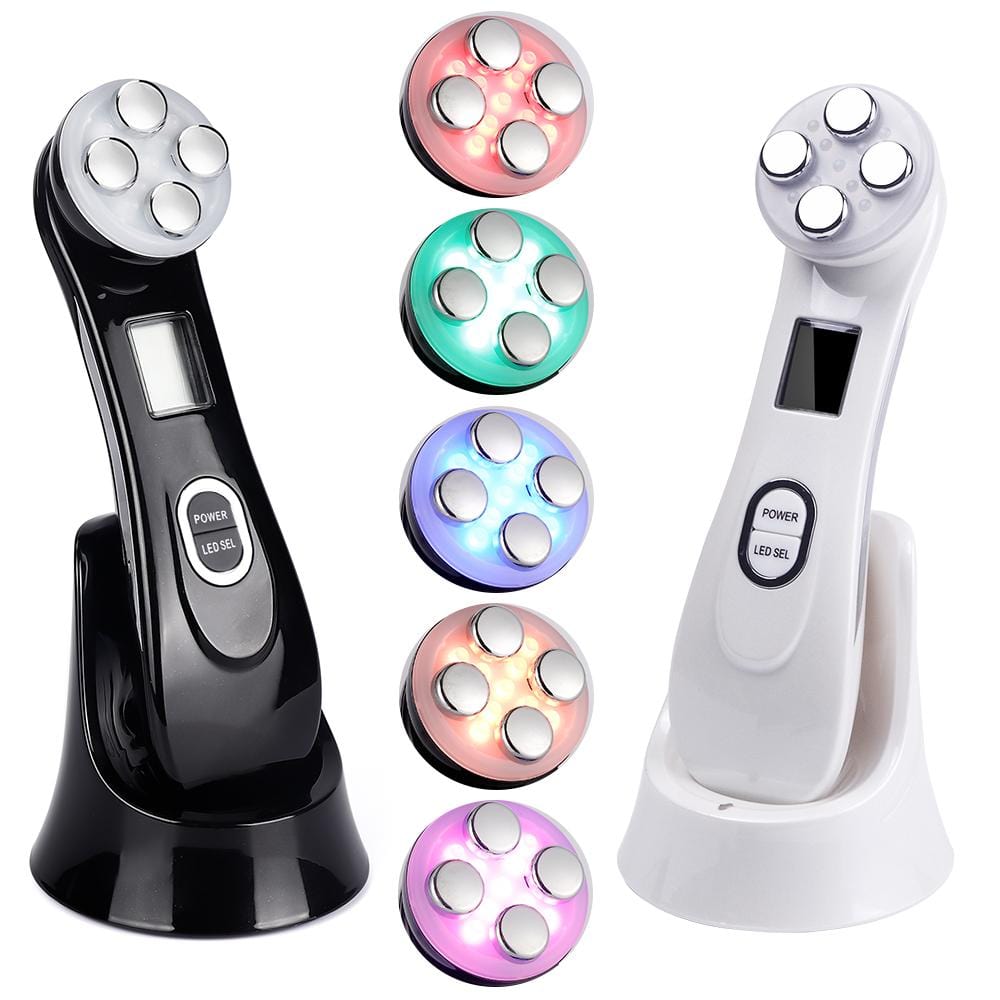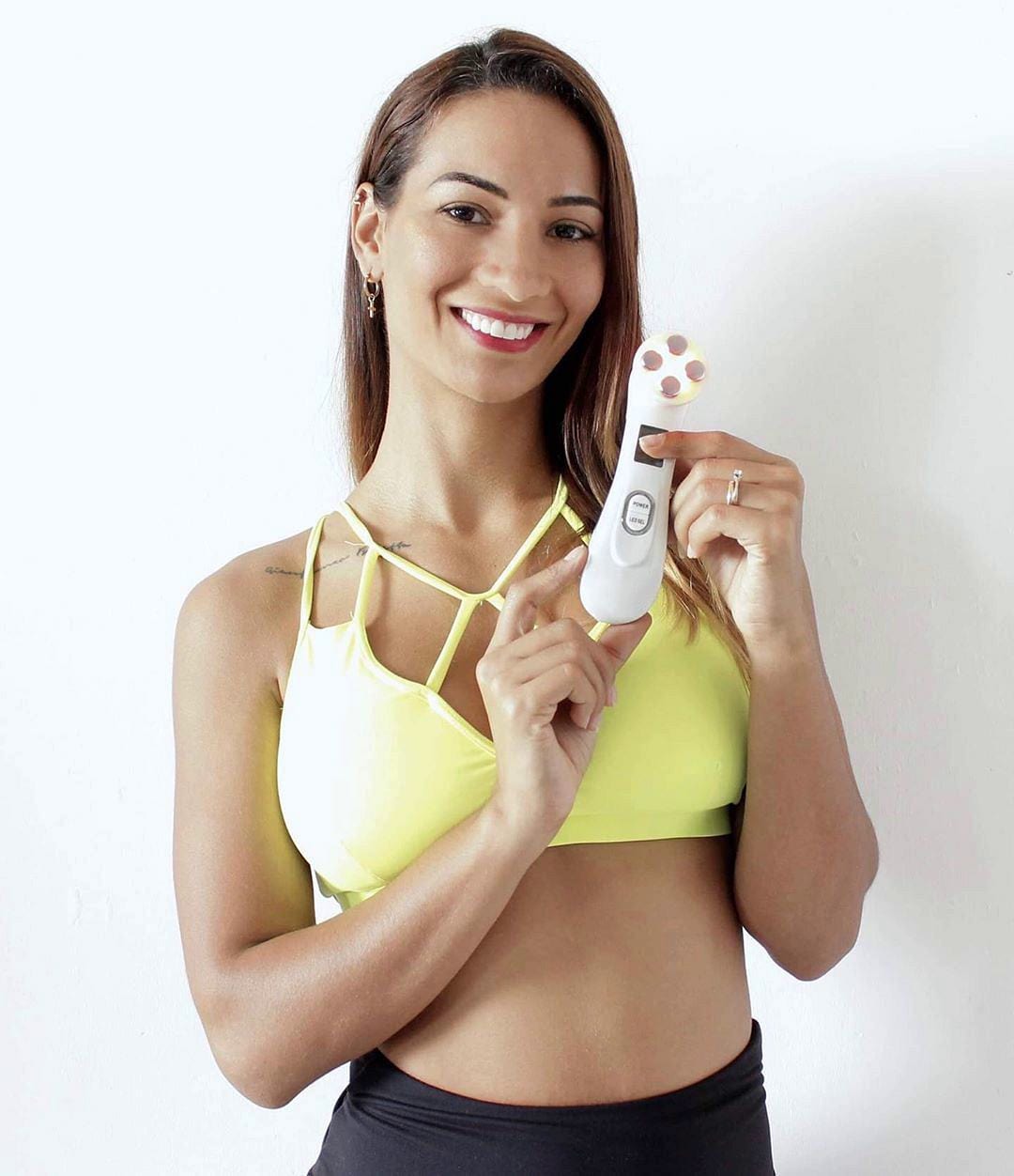 I ordered this device as the price was affordable and though it would be a good massage tool at best but can honestly say after 3 days of daily use I am really happy to say I notice quite a difference.
I am totally amazed! Yes, it takes a while--doesn't happen overnight, but the skin under my chin is totally getting better. This is one of the best purchases that I ever made. I'm 64 and I just wanted to age gracefully and look as good as possible for as long as possible and this is really, really helping. It is amazing how my skin and chin are simply looking better, tighter, and healthier. Thank you so much!!!!
So far it's good. I can now see the difference after few times of using it. I will wait for more weeks or months to see better results
I just received my device and I tried it today. I feel good using it. I wanted to remove my acne etc. Advice ladies: You need to use serum or gel because you can't glide it without serum or gel or even cream. I forgot to buy a serum from Mila Beauty and just ordered the serum today. I'm using my own cream for the meantime. It's good so far. The Device is great. Thanks
💙💙💙
I've been using this for about a week. It does feel slightly more smooth as I have been using the pink setting so my skin can absorb my night creams better. I hope to see more lift and tightening. I used to have more cheekbones but after some weight gain I look like a child again. Im 36 years old!! I'm hoping the red LED light as well as high-level cavitation will melt some fat and allow my bone structure to show through again. By the way I am not naked, I am wearing a bath towel!